Main Page
From PocketWizard Wiki


Hello and welcome to the PocketWizard® Wiki!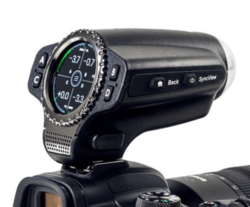 This wiki, written exclusively by the PocketWizard support team, is for helping photographers use and understand their PocketWizard radios. This Wiki has 3 main purposes:
To help you set up your new PocketWizards
Provide technical support and troubleshooting
Provide detailed information about your specific radio
You can use the search box up above to help you find something, or you can choose from one of the options below.
NOTE: You can use Google Translate to view this Wiki in a different language. Go to translate.google.com, then type wiki.pocketwizard.com into the box. Click the arrow in the box to see the new page.
I just bought a new PocketWizard! What do I do first?
Download the Quick Guide for your radio here
Check your firmware! Go to the Getting Started page to download our Utility and update your radios. (note: PlusX users do not need this step)
Register your radios! A PocketWizard radio purchased new from an authorized dealer has a 2 year warranty against manufacturer's defects. Extend your warranty to 3 years by registering them online!
IMPORTANT NOTE: If you just purchased a new Plus IIIe or Plus IVe and it is not working with your previously purchased PocketWizard radios, please click here to learn about our new firmware protocol.
Helpful links for technical support questions and common features
Our new firmware upgrade is a game changer! This is paid upgrade for the Plus III and Plus IV radios but you may be eligible for a free license-click here for details!
Looking for a quick solution to a common problem? This is a great place to check!
If you want to sync a strobe over your camera's X-sync speed, our patented HyperSync technology might be able to help you!
Did you know you can trigger your camera remotely (and you might be able to start and stop videos) using your PocketWizards?
Want more details about your PocketWizard radios?
PocketWizard Standard Channel Radios
ControlTL Technology

This is a living document. As features change and grow, so will this wiki. If you have a question that is not answered here (or you just can't find it!), contact us directly: Inquiries

You may also want to visit PocketWizard.com. It's a nice place, too.