HyperSync
From PocketWizard Wiki
Fast Moving Page!
The information on this page is potentially changing hour by hour or day by day as authors are actively generating content. This could be due to a recently improved feature or announcement, or as the result of a large body of behind-the-scenes work coming to fruition. We appreciate your patience as we work hard to bring the best information to you as quickly as we can.
On this page you will find everything you need to know about HyperSync®, and how to make it a valuable tool you can rely on.

In the sections below you will be introduced to the main principles of HyperSync and how you might use it in your own photography. There are links to additional pages with in-depth information explaining how HyperSync works, how to set up your radios for HyperSync, and some example images illustrating the results you can expect.


What is HyperSync?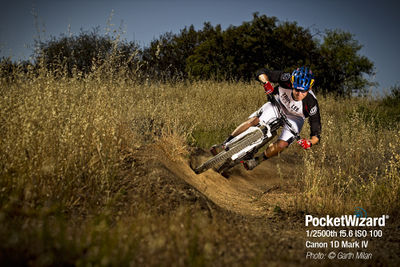 HyperSync is a feature exclusive to PocketWizard radios that allows you to shoot at speeds faster than your cameras X-Sync while using studio strobes.

Unlike HSS/Auto-FP (High Speed Sync) which allows speedlights to sync up to 1/8000th with pulsed light, HyperSync uses precise timing to capture the most flash energy in the frame. If you are curious about how HyperSync works on a more scientific level and how it differs from HSS.
Understanding HyperSync
You can see real world examples of HyperSync usage from professional working photographers throughout these pages. You can click on the photos for camera and exposure information.
For an in-depth look at how these features look, pleas visit the following page:

Understanding HyperSync and High Speed Sync
HyperSync Setup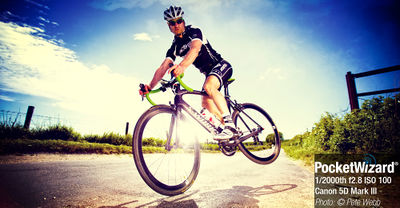 HyperSync timing adjustments can only be calculated by our ControlTL line of transmitters (MiniTT1 and FlexTT5), but can be used by any of our Standard or ControlTL receivers.
Depending on what you are photographing and what equipment you are using there are several different ways to optimize your radios.
To learn how to use the HyperSync/HSS Tab located in the PocketWizard Utility to configure your radios for optimal HyperSync performance with your photo equipment, please visit the following page:
When to Use HyperSync
HyperSync has been available since just after the introduction of the MiniTT1 and FlexTT5, but we have found that there are still many photographers who don't know how HyperSync can help them. Below are three of the most common uses of/reasons to use HyperSync.
Freezing Action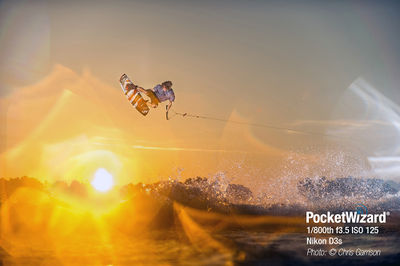 The ability to use flash above your cameras X-Sync (in some cases up to 1/8000th!) allows you to freeze action like never before. With HyperSync you can light fast moving subjects without worrying about motion blur; be it on the sports field, dance floor, or in the studio.
Overpowering the Sun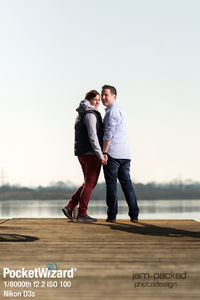 When using HyperSync you can reduce the ambient light apparent in your photograph by using higher shutter speeds, but still achieve sync with studio strobes. This means in bright sunlight you can darken the ambient light in the background. Being able to achieve higher shutter speeds also allows you to use a wider aperture. A wider aperture allows for a shallower depth of field. More control over both the ambient light and the depth of field means more creative control for you in any situation.
More Power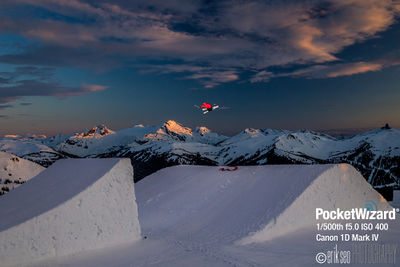 Photographers have been able to reach shutter speeds of 1/8000th with speedlites with HSS/Auto-FP for years, but one of the biggest differences between HSS and HyperSync is power. Studio strobes are able to provide much more flash power. This gives the option of lighting larger subjects at higher shutter speeds with the flash further away.
HyperSync Performance with your Camera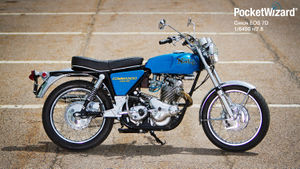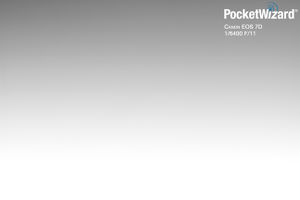 One of the most common questions we receive about HyperSync is "What kind of results can I get with my gear?" We at PocketWizard have been testing HyperSync performance and recording the outcome of many of the most popular camera and flash combinations. To view the results for your gear select your camera from one of the grids below, and find your lighting system on the subsequent page. If you do not see your combination of camera and flash, check back again soon – we will be adding more combinations in the future.

Please note that white wall performance is presented so you can see the visual effects of the shutter and flash duration. White wall performance is often not representative of what HyperSync can do for your photography in real-world conditions. It is impossible to recreate every real-world situation in a testing environment, and not every photographer's level of acceptability is the same. Many photographers find the gradient visible on the white wall blends into the environment when shot outside (see example to the left.) Others may correct for the gradient in post-production. Users will want to experiment to see what works best for their individual needs. You can read more about how to manage clipping and gradation in your images by visiting our page on Clipping and Gradient.
* These cameras do not support HyperSync or HSS/FP-Sync operation: D5300, D5200, D5100, D5000, D3300, D3200, D3100, D3000, D40x, D40
Don't see your gear?
We have paused our HyperSync testing and PDF production for the time being. We may be adding more results to the wiki as they become available. Check back in the future.